Ability to Meet Deadlines
Over a span of 48 years, Ahad Builders, with the spirit of innovation at their core, have carved a niche for themselves as builders known for quality, customer-centric approach, robust engineering, uncompromising business ethics, and unswerving commitment in every aspect of their business.
Our Honour - Having Customers Trust

To provide absolute value in terms of quality, design, and innovation to our customers

To be the most sought-after real estate Company in Karnataka by the year 2030.

We adopt latest technology that ensures quality development. We trust in long-standing relationships with our customers
100% scrutinized legalities, 3 Tier quality check, Transparency, Punctuality and zero deviation are the corner stones on which we lay our foundation sturdy
"I initially chose Ahad due to the excellent location of the project. During the course of construction and handover, I realized that they are one of the very few in the construction business who keep their promises and deliver on time. I was actually quite amazed at how fast I got the possession of my flat. In my group of friends, I was the only one who had a hassle free experience with the builder (Ahad). Rest of my friends had to deal with major issues inspite of buying from big builders (DLF, Brigade, Prestige) – delayed delivery, price hikes, no clubhouse, no khata/occupancy). I will recommend Ahad any day for hassle free and on-time possession of a quality property. For me personally it has been a WOW experience dealing with Ahad. Hence I have gone ahead and booked another property with them."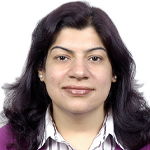 Sangeeta
Senior Director, Tech Mahindra
"I along with my family members have booked flats in multiple project of Ahad Builders. Starting from Silver Crown to Silver Pearl, Ahad Euphoria, Ahad Excellencia and most recently with Ahad Opus. The experience has always remained very pleasant. During last decade, Ahad Builders has grown impressively to become one of the leading developers of Bangalore. However, what we really appreciate is that despite becoming a big developer, Ahad directors remain approachable. The loyal and long serving staff of Ahad Builders take all efforts to provide immediate resolution to any query/concern that we may have and make us feel important. We wish all the best to Ahad Builders."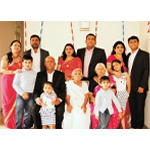 Ravi Shekhar
Vice President, Risk Management, Noor Bank
"Trust is # 1 factor. The Ahad family is undoubtedly one that I trust with my investment. Trust and Transparency are family values which are manifested through their business dealings. They aren't your typical builder, they are in this business to make a name and respect. Outstanding and Exceptional. They will surpass your expectations in every transaction and the build quality speaks for itself. They do extensive research into every raw material purchase and their vendors are like their extended family. A stellar name !!"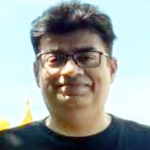 Manish Chhabra
Bizops Leader – Amazon
"Value for money, transparency in all the dealings, clear titles, on time delivery are the specialty of Ahad Builders. Easy accessibility of their team for any queries is bonus points. It's been very pleasant and satisfying experience so far and I'm confident it would remain the same moving forward. Thanks for being so wonderful with all your customers."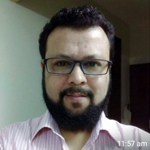 Muster Amin Shaikh
Private Service
"One of the key pointers is consistent price quote across all the customer base. The price point is always a good match as per the construction quality, post hand over support , developer stature etc. The customer can be sure there are no legal issues in the invested properties. Considering all these investing in Ahad properties gives quite confirm zone along with peace of mind. Till date quite satisfying which has driven me to invested in more than two properties in Ahad."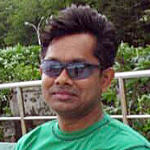 Prodip Kundu
Self Employed
Have a dream home in mind?
Let's talk.