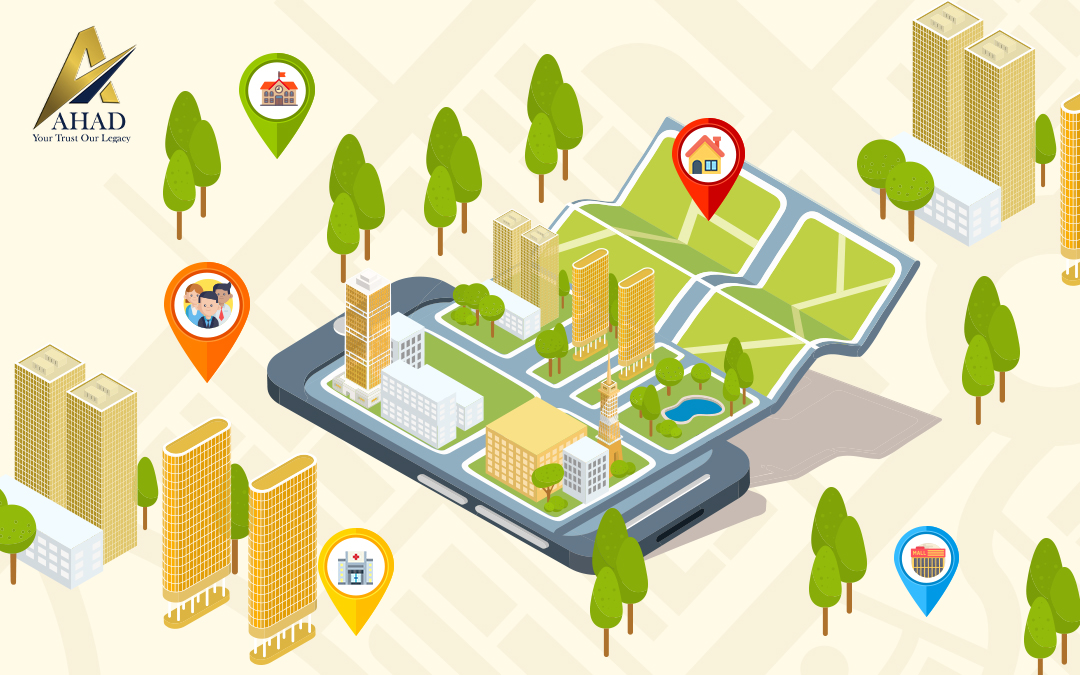 What Makes Sarjapur a prime Real Estate Location?
Sarjapur is a sprawling suburb city centre which has developed into a hub of housing properties from a cluster of villages. The journey in itself has been quite commendable considering that it was considered as an outskirt back in the 1990s. With its ever-growing population, the city had to consider expanding its tentacles to areas which give direct connectivity, open space to implement layout plans and developmental considerations. Let's also look into some fun and trivial facts about Sarjapur before we dive into the world of real estate.
You'll be surprised to know that Sarjapur is associated with a glorious history. Sarjapur was a cluster of villages which was offered as a grant from Aurangzeb to Wadiyars in the 17th century. According to a travel account of Buchanan, Sarjapur was noted for its muslin and silk cloth which was exported to Mangalore, Mumbai and other major seaports. Did you know that Sarjapur has made a contribution to the first-ever map-making history in India? Yes! Sarjapur has been a part of the Great Trigonometric Survey (GTS) which aimed to measure the whole of Indian sub-continent with scientific precision. This is, even more, the reason for you to invest in a land which has made significant contributions to Indian history to this date.
This article will help you explore the different reasons on why you should invest in Sarjapur, which is a prime real estate location and the fastest growing real estate investment destination of South Bangalore.
LOCATION
What is the most famous real estate mantra to profit? Location, location, location and this, my friend is a gold mine which you can uncover by simply putting in a bit of research into your property hunt. But fret not! We are here to guide you on Sarjapur throughout this blog.
Sarjapur is amidst a facilitative social infrastructure which helps in simplifying and enhancing your lifestyle.
Educational Hub:
Sarjapur is surrounded by a plethora of internationally well-renowned schools with different boards (ICSE, IB, IGCSE, CBSE and SSLC) which cater to the needs of your child. The provision of pre-schools, high school and pre-university education helps to ensure an education with standard quality of living. Did you know that school kids on an average spend about 45 minutes just to reach their schools!  Investing in Sarjapur's real estate helps you and your family to commute a minimum distance as time is utilized effectively. Some of the reputed educational institutions are:
1. Pre-Schools / Day Care Centres
Kidzee
Little Millennium PreSchool
EuroKids
2. High School / Middle School
Greenwood High
Orchids The International School
Silver Oaks International School
Delhi Public School
Insight Academy
3. Pre-University Education / College
SVR College
Krupanidhi Group of Institutions
Sri Chaitanya PU and CBSE College
Healthcare Centres:
The need for hospitals is increasing by the day; you have to consider the different age segments in your family in cases of emergencies and treatment. Sarjapur makes it available for you so that you can live a care-free life. Below is a list of hospitals which provide a variable range of services using diagnostic, curative and preventive actions.
Columbia Asia Hospital
Motherhood Hospital
Sakra World Hospital
Sri Lakshmi Multi Speciality Hospital
Shopping Centres:
Do you want to make your life plain sailing by ensuring that lifestyle amenities are available at your doorstep? Well, Sarjapur makes it trouble-free for you and your folks through the access of supermarkets and shopping malls. Some of them are listed below:
Market Square Mall
Food City Hypermarket
Total mall
CONNECTIVITY
Sarjapur is a well-developed locality which serves as an epicentre by providing road connectivity to key sectors related to IT, garment and industrial in areas like HSR Layout, Whitefield, Marthahalli, Electronic City and Outer Ring Road. Additionally, public transport is efficient with different modes of transport such as buses and trains in Carmelaram Station. The airport is about 48 km away making your commute shorter, faster and smoother. These factors have helped Sarjapur develop from a mid-level market segment to one of the most sought after real estate investment destination of Bangalore.
JOB OPPORTUNITIES
Sarjapur road offers numerous job opportunities as it is a hub of numerous start-ups and software companies located in Tech Parks. The RGA Tech Park and Wipro Corporate Office is home to 25,000 IT professionals under the banners of Accenture, L&T Technology Services, and Unisys among others. Sarjapur road also offers proximity to other Tech parks such as Ecospace and Bagmane Tech Park, RGA Tech Park, Wipro Corporate Office, Wipro SEZ, Microsoft, etc. Due to the booming real estate sector, Sarjapur has also led to the augment of several construction-related industries such as granite, marble, iron and steel engineering as the serve as basic industries. This makes Sarjapur a land of opportunities where you can acquire livelihood and also lead a gratifying life.
RECREATIONAL CENTRES
Sarjapur road is a place where you can be in the pink of your health due to the availability of open spaces, lakes and sporting complexes. Some of the most famous lakes in Sarjapur are Kaikondrahalli lake, Iblur lake and Kodachi lake. These natural habitats not only make you feel rejuvenated but they also help you to connect to mother nature.
Nowadays, a busy schedule makes one want to unwind and enjoy their TGIFs days. Sarjapur is the right place for you to have an eventful evening of laughter and enjoyment at Byg Brewski Brewing Company, Community and Sarjapur Social which serve delicious international cuisine and the vibes of a happening place to enjoy in. The demographics population is mainly composed of a young segment which makes these places lively and desirable.
You can also explore a destination for your weekend gateway drives with your friends and family around Sarjapur in serene places like Kodathi Village, visiting organic farms and exploring picnic spots such as the Lake View Point. These can be fun activities which also allow you to develop a beautiful bond with your kith and kin.
REAL ESTATE INVESTMENT DESTINATION
Sarjapur is a well-developed locality which is home to state of art infrastructural amenities which are all within the radius of 3-5 Km range. Investing in real estate hotspot of Sarjapur is the next best thing you could decide upon for a secure future as you aim for a good rate of returns on your investment and appreciation of your property rates over a long term period. Sarjapur provides an investment opportunity which fits into the baskets of different segments of budget.
1-BHK apartment (400-850 sqft) in the price range of Rs 20 lakhs to 50 lakhs
2-BHK apartment (700-1600 sqft) in the price range of Rs 40 lakhs to 1.2 crore
3-BHK apartment (970-2300 sqft) in the price range of Rs 55 lakhs to 2 crore
With a significant presence of ready-to-move-in properties, Sarjapur is flooded with numerous choices for property buyers whether in residential investment or the retail investment making it a prime real estate location. One of the most trusted properties builders is Ahad Builders who have most of their properties located in the heart of Sarjapur. Their properties are in the vicinity of IT parks, schools, malls and are yet able to provide the open space amongst the chaotic world. They carry an experience of 45 years in real estate development proving their acuity in transparency, delivery of promise and trust.
FUTURE PROSPECTS IN SARJAPUR
There are several upcoming projects in the pipeline for Sarjapur which will ultimately make the real estate of Sarjapur stronger.
The Karnataka Road Development Corporation Limited (KRDCL) aims to develop a 16 km stretch from Nice road junction to Whitefield via Sarjapur. The estimated cost for these projects is around ₹1,200 crore.
The on-going Bruhat Bengaluru Mahanagara Palike (BBMP) elevated corridor project spanning about 2.5 km from Ejipura to Kendriya Sadan aims to decongest the traffic by providing a transit facility at a cost of ₹214 crores.
The Infrastructure Development Corporation (Karnataka) Ltd has proposed a Comprehensive Mobility Plan for metro lite corridors under Phase 3 of Namma Metro from Sarjapur to Hebbal (52 km)
Also Read: The A-Z of Real Estate
Sarjapur is already a prime location for real estate investment in South Bangalore where property prices have seen a positive trend.  The presence of landmark IT parks and well-developed social infrastructure make it a hotbed location for the value of every single rupee you invest. Also, the upcoming projects and infrastructural development activities are taken by private players as well as the government make it the ultimate destination. As Mark Twain has said, "Buy land, they're not making it anymore". INVEST your money in Sarjapur NOW!